News
Spanish Wine Group La Rioja Alta Isn't Afraid of Change
By Lin Weiwen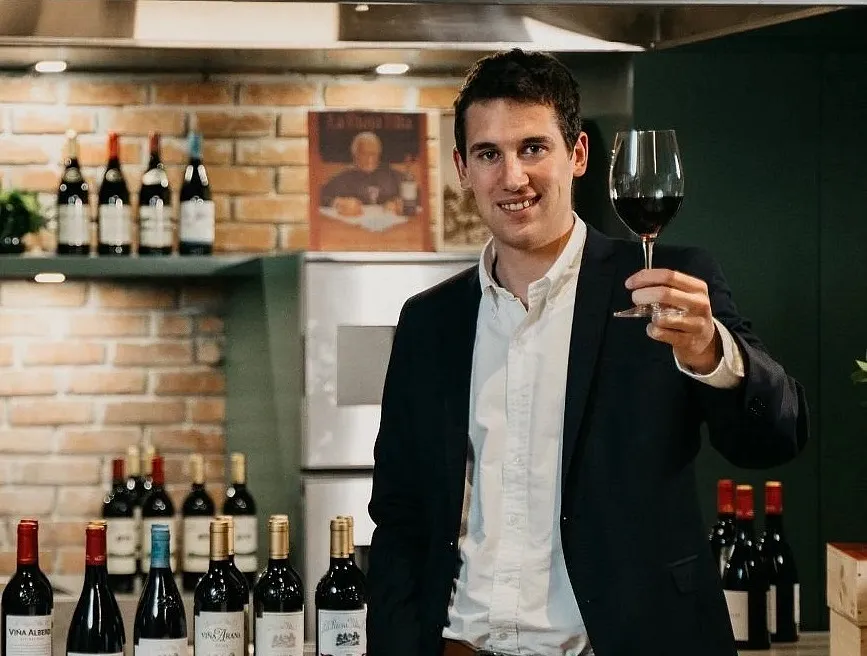 Guillermo de Aranzabal Bittner, the sixth-generation family member on keeping his wine business relevant and competitive.
Wine parlance is filled with oxymorons that only make sense to those of us in the wine trade. Poor soils, excellent grapes. Challenging weather, good wine. But Guillermo de Aranzabal Bittner's description of La Rioja Alta, his family wine business in Spain, as an "avant-garde classic winery" certainly made me pause. It is an intriguing figure of speech.
You'd expect such wittiness from a veteran but De Aranzabal Bittner is only 27 years old, a lanky, boyish figure who joined his family business in October 2020 as its deputy general director and sixth-generation family member.
"We are a classic producer but not old-fashioned," he says, clarifying his quip. "We are a company that is not scared of changing things.
"We apply a state-of-the-art winemaking to our traditional wine styles. For example, we have optical sorting machines for grapes — we were the first winery in Rioja to have them — and we reject about 13 per cent of the grapes [from our harvest] with these machines. The remaining 87 per cent of the grapes have more colour and body, and that has a huge impact on our final wine quality."
They also import their own oak from the US to make their own barrels, including drying them in different regions, for example, a batch in Rioja and another in Ribera del Duero, to observe how the various drying conditions would influence the toasting of the barrels. The experiment is a collaboration between the winery and the local government's economic development agency.
Most wineries in Rioja, says Guillermo, are either very traditional or very modern. La Rioja Alta falls somewhere in the gap between these two camps, he adds. "We take the best of both worlds," he says. "We are classic in terms of our wine style but not how we get to that style."
Family legacy steeped in winemaking
La Rioja Alta was founded in 1890 by five families in the Rioja and Basque regions, and today functions as a group overseeing four winery brands across Spain: La Rioja Alta, its flagship, in Rioja Alta; Torre de Ona in Rioja Alavesa; Lagar de Cervera in Rias Baixas; and Áster in Ribera del Duero. The group owns 730 hectares of vineyards and produces about 3 million bottles a year.
The founding families are still shareholders of the company, and successive generations of their family members have continued to work in various roles in the business.
De Aranzabal Bittner, who has a degree in Business Administration and Management from the University of Deusto and an MBA specialising in management and finance from the University of Miami, oversees the exports, marketing as well as general management of the group.
He is not a trained winemaker. "We run a family business. I needed to have a business perspective to delegate [the responsibilities]," he says, on the choice of his education background. "We prefer to leave the winemaking to the professionals; we define the style of the wines and our winemakers try to make that style."