Culture
Where the Heart of Wine Beats – Shrimp Tostadas Wine Pairing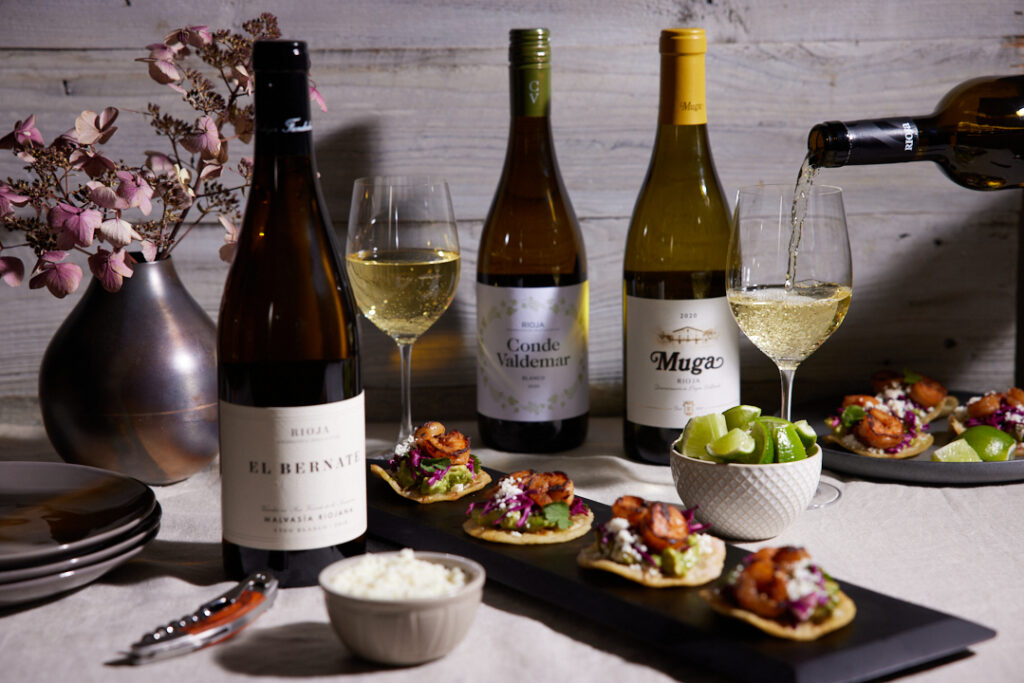 Shrimp tostadas enjoyed with a delicious Rioja White. From light and crisp to bold and full-bodied, there's a bottle to please every palate.
Shrimp Tostadas Ingredients:
1lb. Shrimp (51/60 peeled and deveined)
1 Tbsp. Pimenton
1 Tsp. Garlic powder
1 Tsp. Oregano, dried and ground
2 Tsp. Salt
3 Tbsp. Olive oil
To Prepare:
Add all ingredients and toss together, mixing well.
Marinate shrimp for about an hour.
To Cook and Serve:
In cast iron skillet, over high heat, sear shrimp—turning to char evenly—for about 5-7 minutes.
Serve with corn tortillas, avocado, shredded red cabbage, green onion, cilantro or any of your favorite toppings.
Featured Wines
2020 Muga Blanco – Bodegas Muga – Buy USA
El Bernate Malvasia Riojana Blanco – Bodegas Exopto – Buy USA
Conde de Valdemar Blanco 2020 – Bodegas Valdemar – Buy USA