Culture
Rioja Featured in Wine Enthusiast – Favorite Wine Travel Destinations From 2019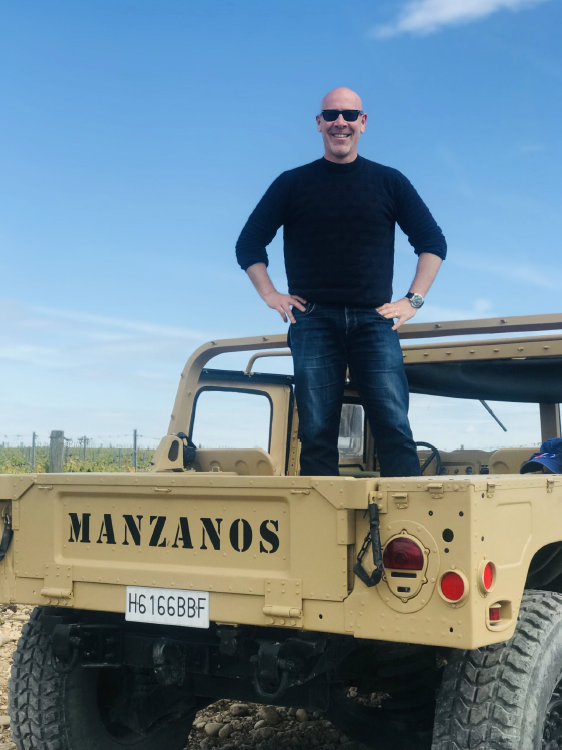 Every year, Wine Enthusiast's global team of editors and tasters travel around the world to seek out the best stories to tell, the latest releases to taste and new producers to watch.
And Wine Enthusiast's contributing editor Michael Schachner reviewed and shared their top spots from 2019.
Why it was Tops: "In May, I spent a week in Spain's signature wine region, Rioja. The highlights were many, including a tapas crawl on renowned Calle Laurel in Logroño and bombing through the vineyards of Bodegas Manzanos in a Humvee. But the pinnacle of the trip was our visits to Bodegas Bilbainas and Muga, both in the town of Haro. Reconnecting with the legendary Isaac Muga Sr. was a moving experience, and I can still taste those fire-grilled baby lamb chops that we had for dinner at Viña Pomal. Trips like this are why I love my job."
My Wine Takeaway: "The most eye-opening wine I tasted during my Rioja sojourn was a white wine, not a Tempranillo-based red (surprise!). Conde de los Andes's 2015 Blanco is a barrel-fermented and aged varietal Viura made from vines planted some 30 years ago around the towns of Ollauri, Haro and Briñas in Rioja Alta. The wine sports a Burgundian overall character, bracing acidity and the potential to age for decades. Winemaker Chema Ryan should be proud of this superb white Rioja."
Read Michael's story about Rioja here, and experience more of their travels around Rioja by checking out their Instagram account.
Rioja Hosted a five-day press trip in May 2019, for wine professionals to visit the beautiful region of Rioja to explore Spain's top red and white wines.
During the tour, the group enjoyed winery visits to:
FINCA ALLENDE
HACIENDA EL TERNERO
BILBAINAS
MUGA
BAIGORRI
VIÑEDOS Y BODEGAS DE LA MARQUESA
BODEGAS MANZANOS
ONTAÑON
VIVANCO
In addition to winery visits, this press trip highlighted various ecotourism activities, including:
Hummer rides through vineyards
Segway tour through vineyards
Tapas and wine tastings in the vineyards
Intimate dinner in a winery vineyard house
Open-air market tour in Logroño
Tapas and wine crawl in Logroño
Wine museum tour