Culture
Rioja Best Wines for Thanksgiving – Forbes Feature

Katie Kelly Bell Forbes Life Contributor writes about Wines to Pair with the Bird, Thanksgiving, Turkey Day this year–Rioja is on the list.
Rioja wines arrive on store shelves with more aging than other wines, in fact, they are among the longest-aged wines in the world, which makes them a terrific value—serving up elegance and Old World complexity with a nice dose of sun-drenched Spanish fruit (tempranillo) Look for Coto de Imaz Reserva 2016, ($22) tempranillo from Spain's from Rioja Alta—a sub-region of Rioja with vineyards that tend to be at higher altitude (Rioja Alta means "high Rioja") This one has ripe fruit, tempered with aging and soft use of oak. BARÓN DE LEY Gran Reserva 2014 ($30) is a wine composed of select fruit from older vines cultivated during exceptional vintages. The final wine is polished with black cherry fruit, warm soft leather and spice notes, and a silky mouthfeel.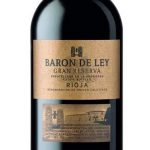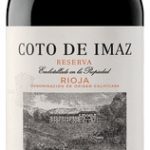 Feature on Katie Kelly Bell
I've been traveling the globe in pursuit of wine, food, and travel stories for over 16 years. From the vineyards of New Zealand to the press houses of Champagne, I've met a world of fascinating people who have stories to share. In between adventures, I contribute to several global and national outlets including USA Today, Decanter, Conde Nast Traveler, and Departures. I've also co-authored a travel guide (The Everything Guide to Ireland), edited a city guide for Atlanta (Northstar Media), and worked as a Senior Editor at The Wine Report. I was recently awarded the MAGS Association Magnolia Award for excellence in writing and editing and currently hold a Wine and Spirits Education Trust Intermediate Certificate.