Culture
Where the Heart of Wine Beats – Osso Bucco Wine Pairing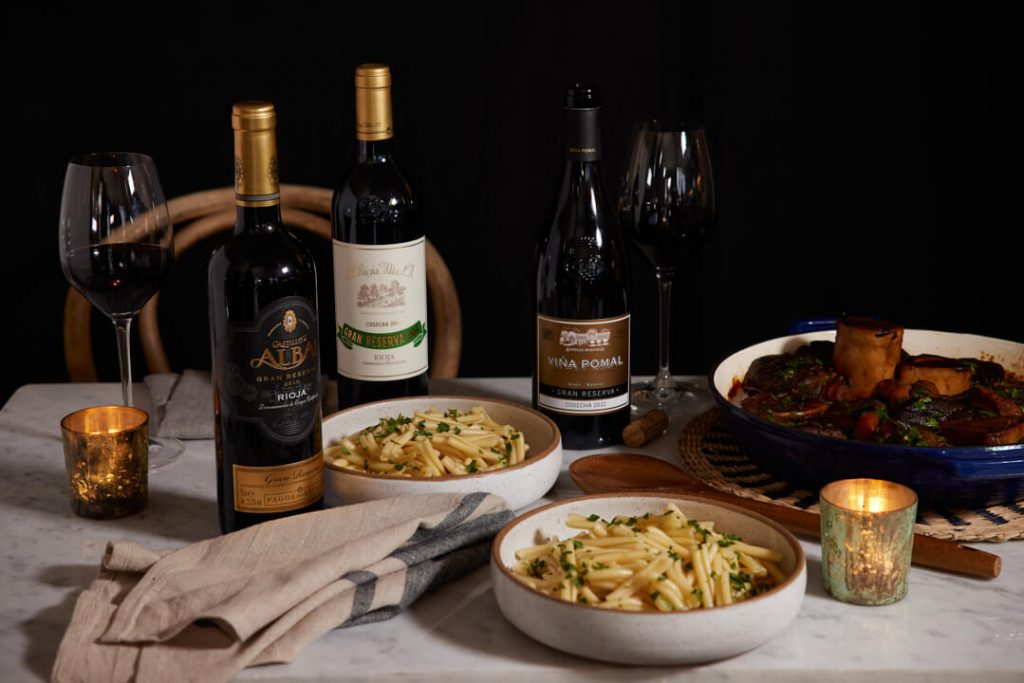 What to serve with a hearty dish of Osso Bucco? A red that echos the wine it's cooked in—and a light, well-balanced Rioja Reserva is the perfect choice.

Osso Buco Ingredients:
1 beef shank, sliced in rounds through the bone. About 5 pieces. (Have your local butcher prepare).
Salt & pepper
2 Quarts beef stock
One 14oz. can of tomatoes
½ bottle of Rioja Viña Pomal Gran Reserva
2 carrots, cut in 1 inch pieces
1 leek, cut in 3 inch pieces
Prep:
Season beef with salt and pepper and refrigerate overnight.
Dry the meat on paper towel.
To Cook:
Preheat oven to 290°F
Place in a 3.5 qt. Dutch oven dish on stove, over medium-high heat, sear beef in batches until evenly browned.
Remove beef and rest while you pan roast the carrot and leek (about 5 minutes).
Deglaze with the wine and allow to cook for 7 minutes or until it reduces by half.
Add the beef, stock and tomatoes and bring to a simmer and place lid on pot.
Transfer to the oven and cook for 3 hours or until the meat becomes fork tender.
Allow to cool at room temperature for an hour, then serve the Osso Bucco with your favorite pasta and gremolata.
Featured Wines
2010 Pagos del Rey Castillo de Albai Gran Reserva – Buy USA
2012 Bodegas Bilbainas Vina Pomal Gran Reserva – Buy USA
La Rioja Alta Gran Reserva 904 Tinto 2011 – Buy USA