Culture
Forbes: Remarkable Ageability of Tempranillo Wines
Catherine Todd, food and wine contributor for Forbes, showcased several Rioja bodegas when describing how the Tempranillo varietal of grape ages remarkably well and can compare to that of a Bordeaux.
"The wine appellation of Rioja has done a spectacular job of introducing the world to the incredible Spanish grape variety Tempranillo which makes up the majority, sometimes 100%, of a Rioja red wine. But because the tannins of the Tempranillo grape variety can many times seem well-integrated with not too many harsh edges, combined its moderate acidity, it is a wine that can be completely enjoyed young whether it is the 'Joven' Rioja wines that sees very little oak and displays the red fruited beauty of the grape or enjoyed older as a Gran Reserva Rioja wine that requires at minimum 60 months of aging (combination of barrel and bottle) before it can be released onto the market and display the multi-layered complexity of aromas and flavors that many would deem as being in its prime.But even though the highest categories of wines such as Rioja Reserva and Gran Reserva have certainly become known and loved throughout the world over the past few decades as they are evolved wines ready to drink, when it comes to acquiring extremely older wines, or cellaring them for 20 years or more, Rioja and its Tempranillo grape are not on the top of the list of wines that one thinks of making great old bones that would gracefully age up to 50 years."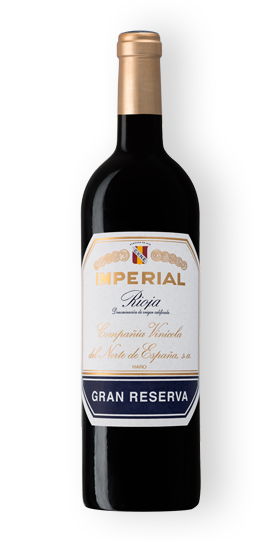 "But those collectors of the great wines of Spain know better – they know that a great vintage of CVNE Imperial Gran Reserva or Viña Real Gran Reserva can hold up to any great Bordeaux, Barolo or Napa wine when it comes to elegantly aging for many, many decades. The grape varieties that dominate the top of the list of those wines known for great longevity certainly first start with Cabernet Sauvignon as well as Merlot dominated wines especially from Pomerol and of course the king of Italian wine grape varieties – Nebbiolo right behind it – but there are still many wine drinkers around the world who do not know the full power of Tempranillo."
Read more about Catherine's journey with Tempranillo here.