Culture
Forbes features Rioja Wine to Serve During BBQ Season
From a juicy Tempranillo with burgers to Rosado with salmon and Blancos with your BBQ chicken, Forbes features a CVNE wine, but pretty much any wine is going to taste great at a barbecue nowadays. After all, there are no set rules when sipping alongside meals hot off the grill, or nibbling the snacks on the side.
Amanda Schuster a freelance writer and the author of New York Cocktails from Cider Mill Press writes:
"Splendid Red, White, Rosé and Bubbly Wines To Serve During BBQ Season"
CVNE Monopole Blanco Seco 2020
This wine has been produced at Compañia Vinícola del Norte de España since 1915. And for good reason. This mouthwatering 100% Viura is a great way to wake up the palate for a fine meal, with zippy flavors of pear and green apple with just a hint of white florals. $25
This wine is made from 100% viura grapes. Gentle pressing encouraged the release of free-run juice which was then fermented in stainless steel vats at controlled temperature, so facilitating the extraction and conservation of key primary fruit and floral aromas typical of the variety.
CVNE Blanco is not the only Wine from Rioja that matches well with anything from the grill. Jill Barth a blogger writes about other wines to try.
WINES TO TRY
CVNE Cune Rosado 2018 (100% Tempranillo | $13)
Marqués de Cáceres 2018 Rosé (96% Tempranillo, 4% Garnacha Tinta | ~$11)
Bodegas LAN D12 2015 (100% Tempranillo |~$15)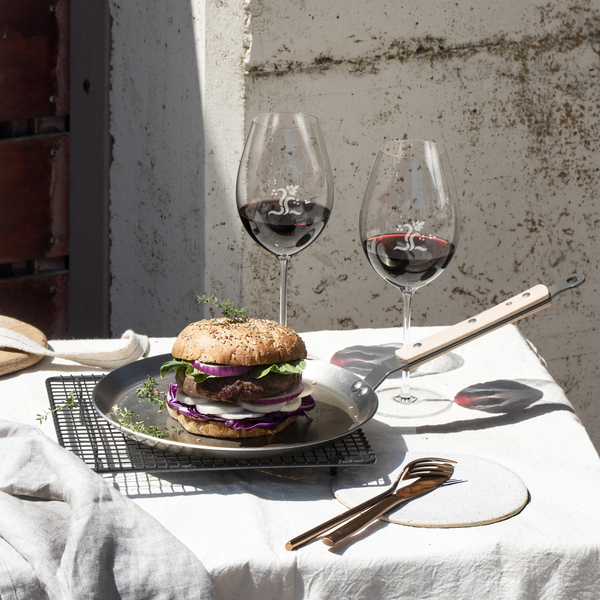 Looking for more inspiration? Or points to share with your customers and more?
These dishes will generally work with most Riojas source: Matching food & wine
* Almost any kind of lamb dish from roast lamb to tender lamb cutlets grilled over vine clippings (a local favorite in the region) to slow-braised lamb shanks or even a rogan josh. Shepherds pie, Lancashire hotpot, merguez, moussaka . . . It's hard to think of a lamb dish that doesn't work with rioja.
Many pork dishes specially cooked Spanish style with beans. Chorizo and morcilla (black pudding) are both good pairings for younger riojas as are Jamon (ham) and albondigas (meatballs) making red rioja a good match for more robust tapas.
Dishes with red peppers and/or pimenton or paprika
Almost any kind of mild or medium-hot dish with chile like chili con carne and other chiles. (Rioja suits south-west American food and American barbecue)
Dishes with saffron such as paella or Moroccan tagines – including, surprisingly, chicken with preserved lemon and olives and Mediterranean-style fish stews
Older Gran Reservas are especially good with roast game birds such as pheasant and partridge. Indian-style game dishes work well with younger riojas
* Cheese, especially hard sheeps' cheeses such as Manchego, although a mellow Rioja Reserva is a generally reliable choice with a cheeseboard – unlike many reds.
See also The best matches for white Rioja