Culture
Elevating Thanksgiving with Rioja Wine
As Thanksgiving approaches, the search for the perfect pairing of food and wine takes on a new significance for all. It's not just about the wine itself but how it integrates and elevates a meal. With this in mind, Rioja Trade is proud to present a specially curated list of recipes designed to showcase the versatility and depth of Rioja wines, bringing a touch of Spanish flair to the classic American holiday.
A Roasted Chicken Reimagined
Our Roasted Chicken with Aged Red Wine Glaze offers a modern take on the centerpiece of the Thanksgiving table. This recipe doesn't just complement the wine; it infuses every bite with the essence of Rioja. We recommend a glaze crafted from the complex notes of an aged Rioja Alta 904 or the robust flavors of a Conde de los Andes, which enhance the natural juiciness of the chicken. The result? A dish that speaks volumes of the harmony between the poultry and the pedigree of Rioja's reds. For those looking to recommend a wine that will both cook superbly and drink divinely, Ramón Bilbao Mirto's vintage offers an exceptional choice.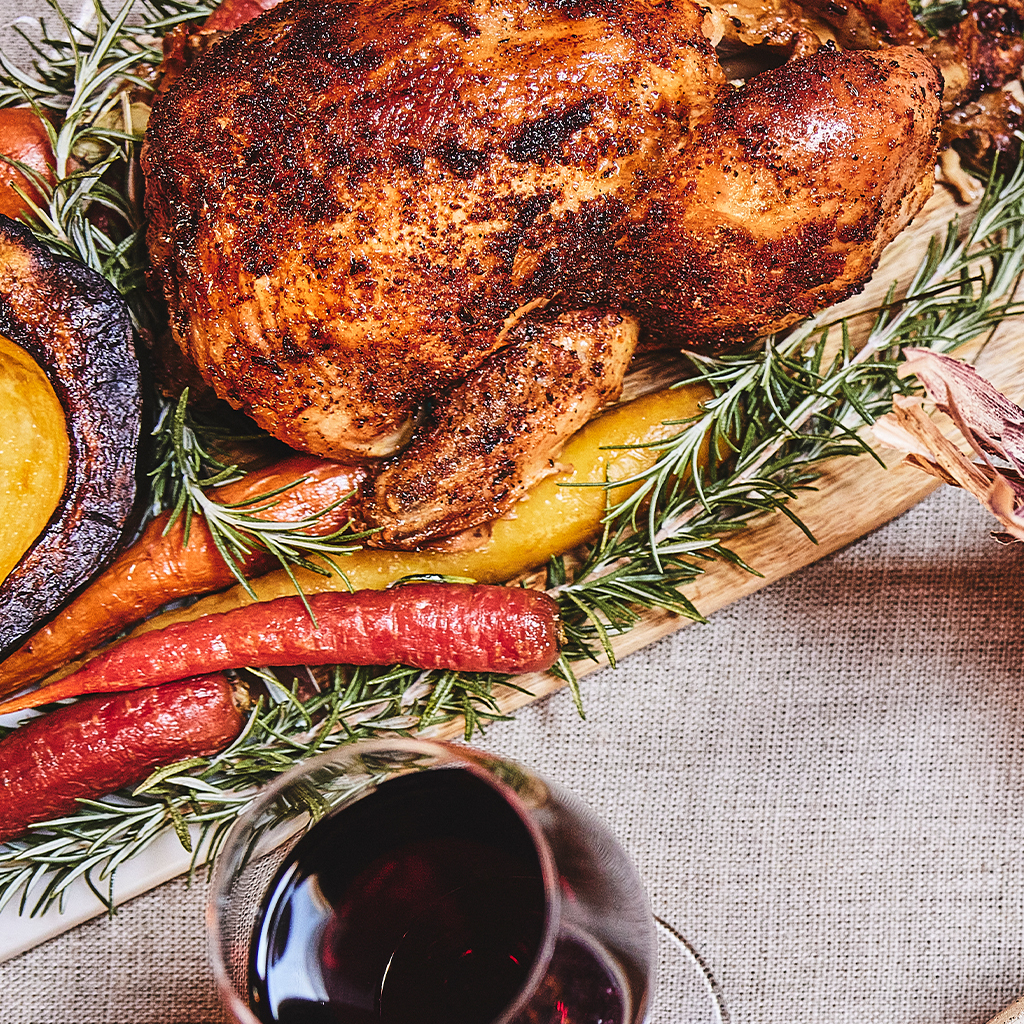 A Salad that Stands Out
Moving to the lighter side of the feast, our Roasted Beet and Grapefruit Salad is a colorful dance of textures and flavors. It's an adventurous blend that calls for a wine with the personality to match. Enter the crisp and aromatic whites of Rioja, such as Izadi Seleccion Blanco and Martinez Lacuesta Tempranillo Blanco. These wines offer a palate-cleansing freshness that contrasts beautifully with the sweet, earthy notes of the roasted beets and the tangy zing of grapefruit. It's a side dish that won't just sit on the sidelines—it'll demand its own spotlight.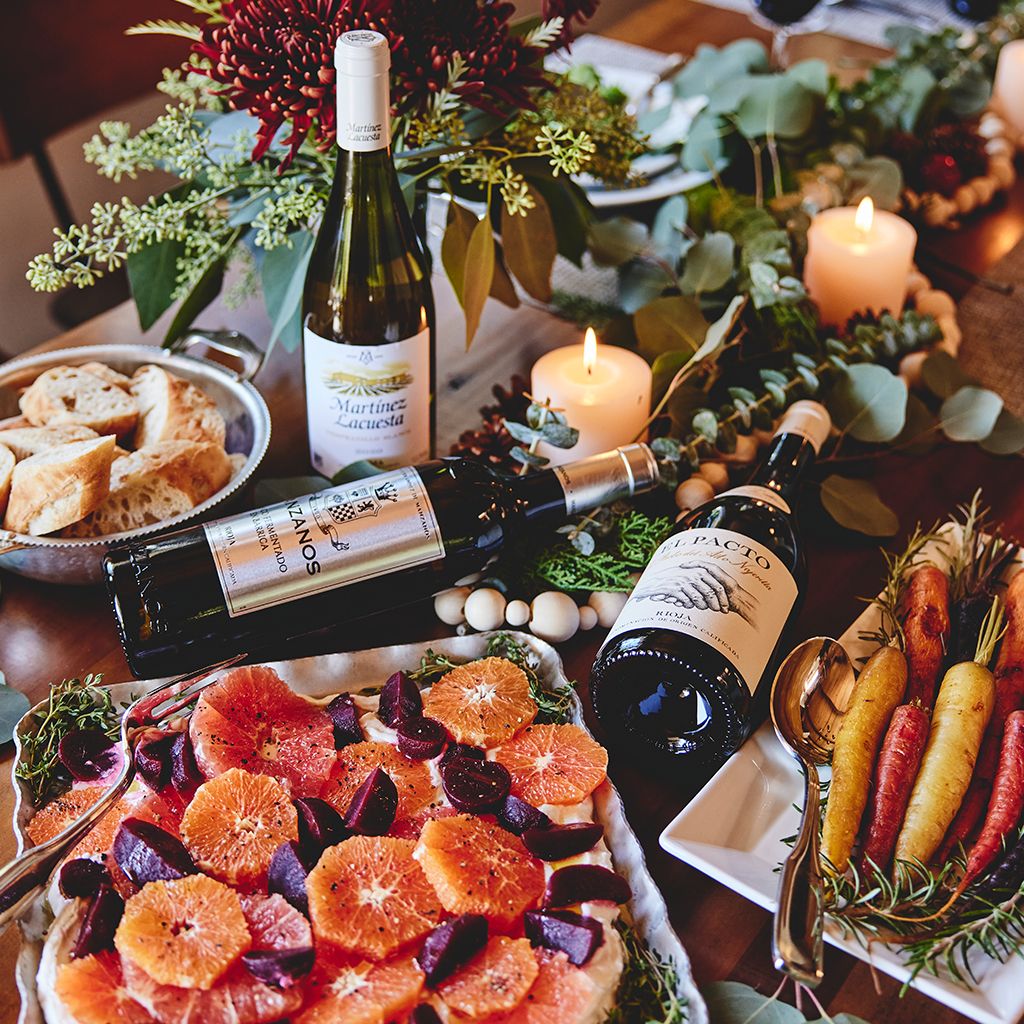 A Cranberry Sauce with a Twist
No Thanksgiving is complete without cranberry sauce, but ours comes with a Rioja twist. Our Red Wine-Infused Cranberry Sauce is an elegant upgrade on the traditional, a symbol of how Rioja can transform even the simplest of dishes. The full-bodied Monte Real Gran Reserva and the nuanced Contino Reserva are our picks to infuse into the sauce, offering a balance that will delight the taste buds of any diner. It's a versatile addition that pairs just as splendidly with the roasted chicken as it does with a curated cheese board.


To our colleagues in the trade, we invite you to explore these recipes as more than just dishes but as an opportunity to educate and inspire your customers with the potential of Rioja wines. As the holiday season approaches, let us not only share the quality of Rioja but the culinary adventures it promises. Here's to a Thanksgiving where tradition meets a touch of Rioja elegance—salud!