Culture
Where the Heart of Wine Beats – Crispy Pork Belly Wine Pairing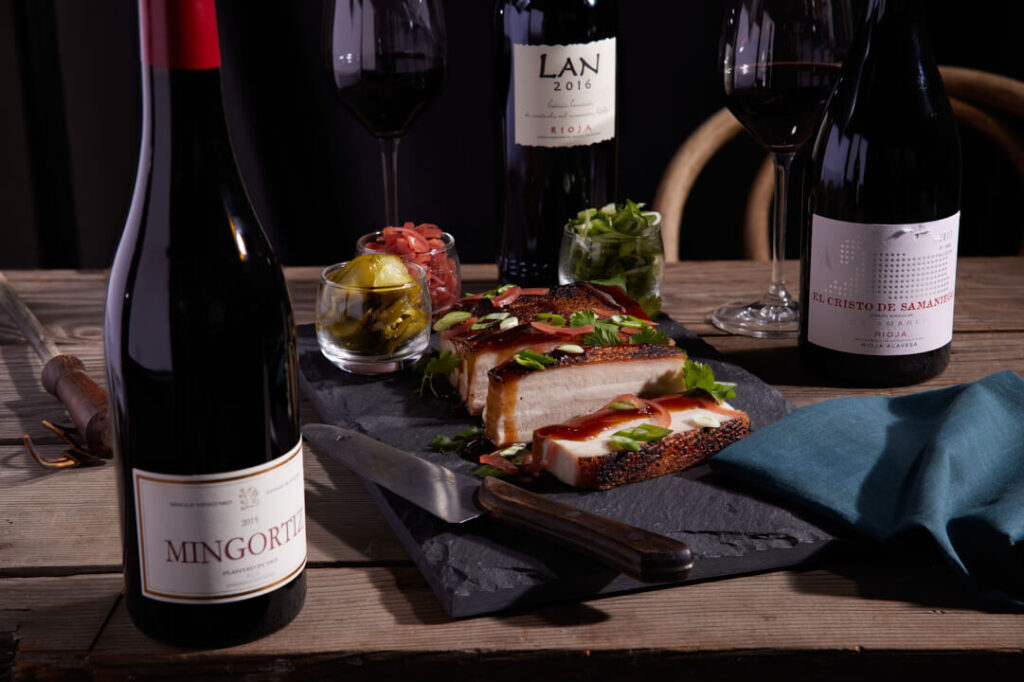 Enjoy a robust Reserva Rioja—paired perfectly with this Crispy Pork Belly, microgreens and pickled sides of pear, red onion, or cucumbers.

Crispy Pork Belly Ingredients:
3 Slabs of pork belly (skin on)
½ Cup fish sauce
½ Cup sweet chili sauce
1 Knob of ginger (rough chopped)
3 Cloves garlic, smashed
3 Tbsp. Oyster Sauce (for drizzle)
To Marinate:
Add all ingredients together and marinate pork belly for 24-36 hours.
To Cook:
Preheat oven to 295°F
Remove pork belly from marinade, place in a casserole pan, cover, and cook for 2.5-3 hours.
For Drizzle:
After pork belly is cooked, strain liquid into 1 qt. saucepan.
Add 3 Tbsp. oyster sauce and cook for 5 minutes over medium heat, or until desired thickness.
To Sear & Serve:
Place pork belly skin side down in a large cast iron skillet until evenly browned and crisp.
Add drizzle and serve with your choice of pickled sides.
Featured Wines
LAN Rioja Edicion Limitada – Bodegas Lan – Buy USA
2015 Mingortiz – Finca Allende – Buy USA
El Cristo de Samaniego – Bodegas Amaren – Buy USA