News
Cherry Bombe names Cha McCoy their first ever Beverage Director
Rioja is raising a glass to our dear friend Cha McCoy. As our partners Radio Cherry Bombe welcomes Cha McCoy to the new Cherry Bombe Drinks platform where Cha will be serving all of us through beverage-focused live events, digital programming, and hosting on Cherry Bombe Radio as the Beverage Director/ Editor. Rioja is so excited to see what Cha has to share with all of us in our wine community.
The Cherry Bombe team shares they are thrilled to welcome our newest full-time member, Cha McCoy (@cha_squared) a global citizen and sommelier, Cha has made it her mission to make the wine world a more inclusive and diverse place, and to celebrate a variety of producers, products, and regions. As Radio Cherry Bombe's first-ever Beverage Director, Cha will be widening her scope and bringing her enthusiasm and thirst for knowledge to all drink, especially WINE. She will also continue her work to break boundaries in the beverage industry and spotlight voices that deserve attention. ⁠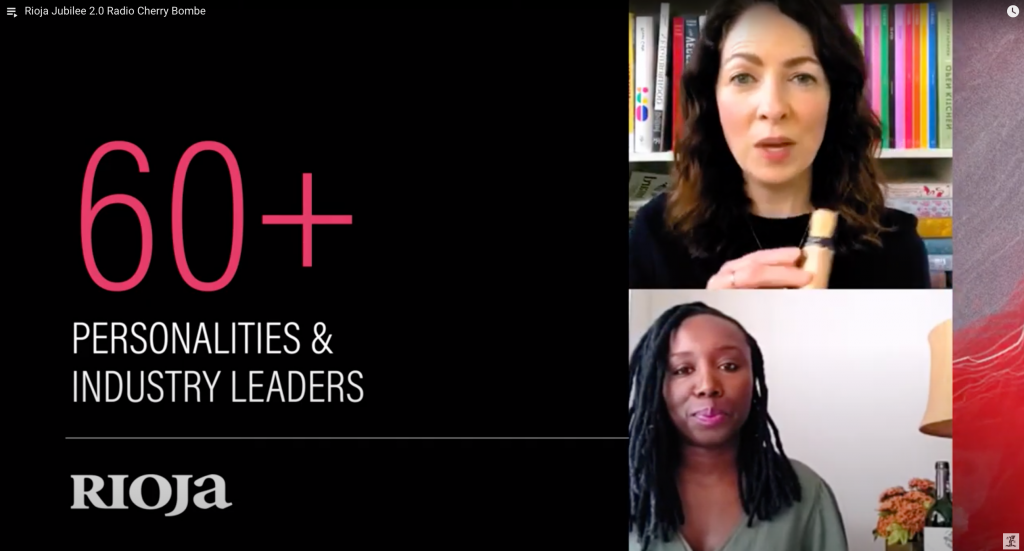 Cha has been a part of Cherry Bombe's extended family for the past few years. Her Radio Cherry Bombe appearance in 2018 was our number one show of the year. And her talk at 2019's Jubilee, "I Am More Than Moscato," was a charge that few had dared to make regarding discrimination in the hospitality and beverage industry. She was named to Cherry Bombe 100 and the @wineenthusiast 40 Under 40 for The Communion, her work creating accessible tasting room experiences. This past April, Cha took part in Rioja sponsored Jubilee 2.0 conference and was a judge in their Virtual Talent Show. She will also continue with her grassroots project, United We Taste, which brings together beverage professionals from around the world.
⁠
Cha will oversee all beverage coverage, including @cherrybombedrinks, a new Instagram channel Cherry Bombe launched.
Rioja is looking forward to more partnering with these folks. Stay tuned for some exciting events for Trade coming up soon.
Cheers!