Culture
3 Wines Sure to Cure a White Wine Funk
Published on August 26, 2022
When I go to Pita Pockets in Northampton I always get the shawarma pocket, hot. When I go to Mesa Verde in Greenfield, I always get the blackened chicken burrito with chipotle sour cream. When I go to Captain Jack's in Easthampton, I always get "Just Clams." I am a creature of habit. I believe I am not alone.
While I am absolutely not sick of any of my perennial and predictable shawarma, clam, or burrito choices, I do like to change things up when it comes to wine. Though, occasionally, I do get stuck in wine ruts. I had an early Zinfandel phase. A Riesling rut. A cheap sparkling phase. I'm coming out of a non-Pinot Grigio Italian white phase. But I do try to keep an eye open (or, I guess, mouth open) for new and exciting wines to try. Especially, if it's something I've rarely or never tasted. And most especially if that "unicorn" wine is reasonably priced. During my weekly radio wine-tasting segment with the "Wine Snobs" at State Street in Northampton (Friday mornings at 7:40 on 93.9 The River!) I was excited to try three wines made from grapes that I had either little or absolutely no experience with. And, given that I'm coming out of a non-Pinot Grigio Italian white phase, I was excited that two of them were rare Italian whites. But first, to Spain.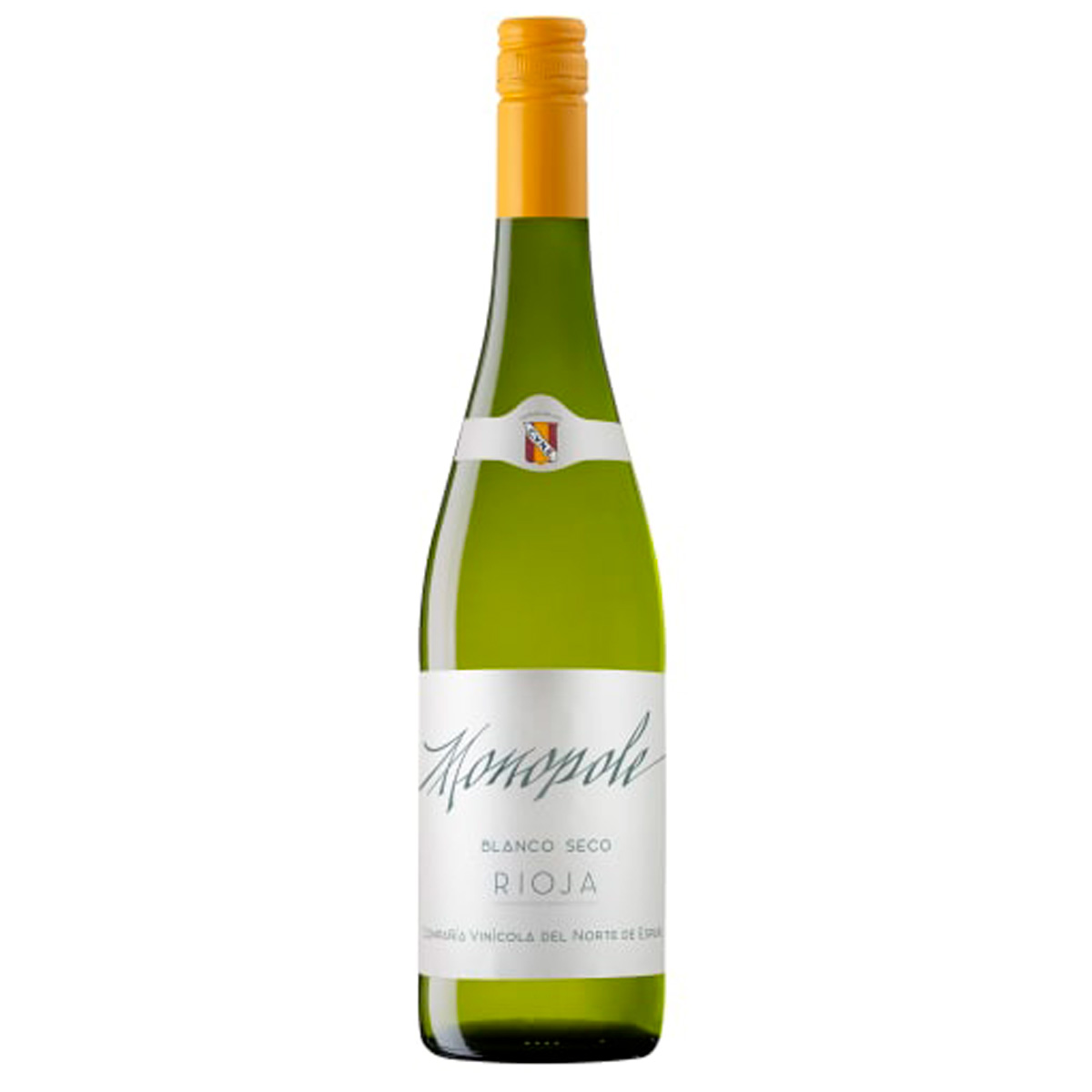 If you are at all familiar with the Spanish wine region of Rioja, your first thought is likely to be "red." The most common red grape of Rioja being Tempranillo. But Rioja, like most of the famous wine regions of the world, has an overshadowed white wine analog. White Rioja, or Rioja Blancos, is not as common a name in most U.S. households. It's called Viura. The Viura we tried was from northern Rioja, grown in a town called Haro. Viura is vinified by Compañía Vinícola del Norte de España, or C.V.N.E., a fifth-generation, family-run wine company that has been making wine since the late 1800s. They registered their Viura under the name "Monopole" back in 1915, and now boast that they have "the white wine with the oldest registered name in Spain." They are claiming the monopoly on Monopole.
Lots of white wines have citrus or lemon notes, but I was impressed that this one tasted more like lemon meringue than straight up lemon. And while this wine had a good acidity, the astringent edge was taken off by whatever is making the wine meringue-y. Their winemaker, Ezequiel García, is nicknamed El Brujo which means "The Wizard," so I'll assume he is using magic to make the meringue. At an affordable $15.99, this is a low risk wine to get you out of whatever white wine rut you may find yourself in, and get you into a bottle of something new.
---