Culture
100 Days of Rioja | Week Eleven 2021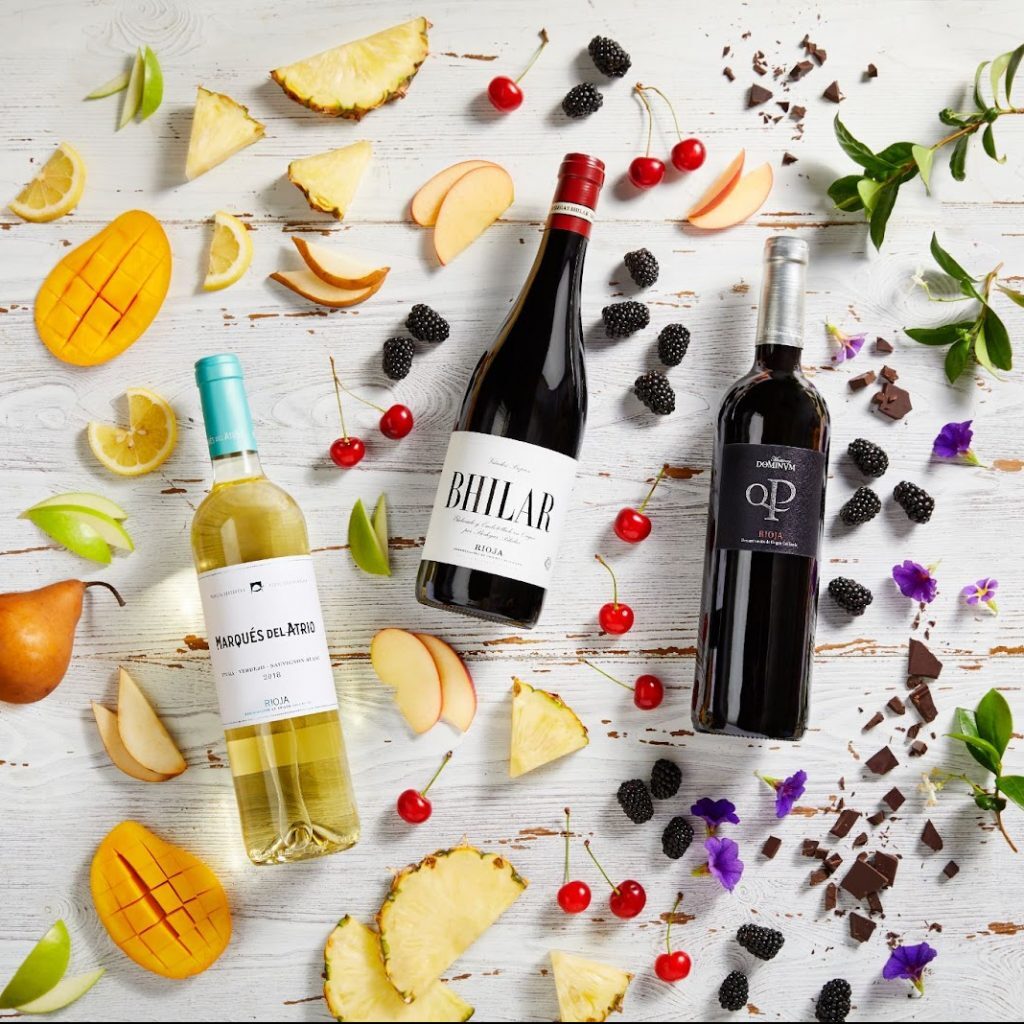 Marques de Atrio 2018
Primary aromas of fresh fruits, elegant notes of herbs and tropical notes (pineapple and passion fruit) Juicy, fruity, pleasant and persistent in mouth and balanced acidity.
Rich and dark on the nose with aromas of hedgerow fruit and morello cherries. Bringing aromatics of dried thyme, rosemary and cloves, and a garnet tone to the appearance. Dense black fruit on the palate, evolving into blueberry, strawberry, cherry and black pepper in the glass.
Structured with fine-grade tannins and refreshing acidity; the finish is clean and persistent.
Intense garnet-dark cherry red color of great depth. Intense and complex aroma, very candid, with the toasted, spiced and smoked notes of the French oak coming to the fore, blending perfectly with the black fruit, chocolate and balsamic notes. In the mouth the attack is gentle, but the wine immediately reveals itself to be full-bodied and meaty, with mature tannins and excellent acidity. It is long and persistent, with the smoked and spicy notes, as well as the ripe fruit reappearing in the aftertaste. Mineral finish.